Can you spot the difference between the two samples below?
Look carefully…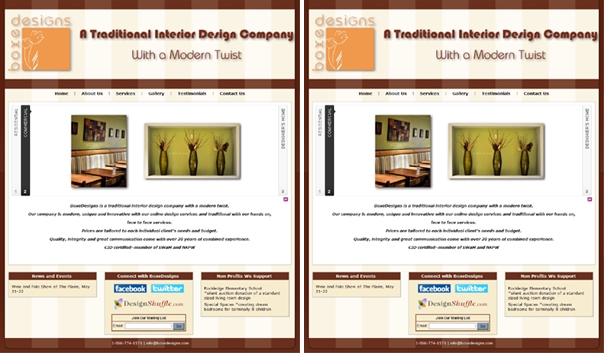 Can you see the difference?  Of course you can't!  The layouts are identical.  So what is the difference between the two?
The concept of "beauty is only skin deep" can also apply to websites.  The site on the left was the original brought to us by the client.  The one on the right is after conversion to WordPress.  While the end user sees the same site, the client is now able to self-manage their content using one of the most robust and easy-to-use Content Management Systems (CMS) available.
WordPress is not only a breeze to use, it also works well with Search Engines. Our team can convert your existing site to WordPress in just days, and turn your site into one you can easily manage on your own.
Contact us today for complete information. It's time to take control of your site!